Adult Karate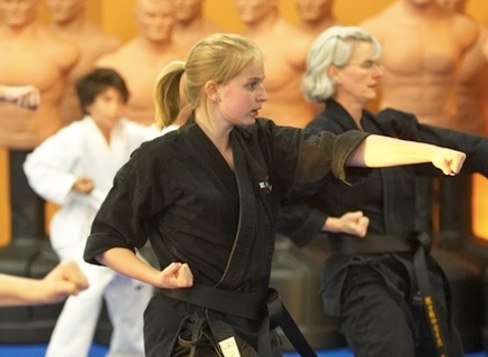 Adults (and Youth 13 & up)
Adults and Youth of all ages and abilities will find a welcoming social environment at
Energy Karate: karate is a well-rounded full body workout that increases endurance,
strength, balance. agility and coordination. It is a fun way to get into shape with goals to
work towards and encouragement from teachers and students alike. Karate also offers a
means of self-defense and promotes confidence. self-discipline, concentration and
leadership.